Shazam, Co-Founded by Dhiraj Mukherjee, Bought by Apple Corporation
26th March 2018 - 1827 days ago

Dhiraj Mukherjee co-founded Shazam, one of the top 20 most downloaded apps of all time which has become so successful it has been bought by Apple. He has also been Head of Banking Innovation at Virgin Money, where he was responsible for developing and implementing disruptive new digital banking products, propositions and partnerships. Dhiraj is an experienced digital business entrepreneur, with a proven track record in both corporate and start-up environments.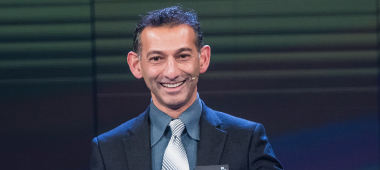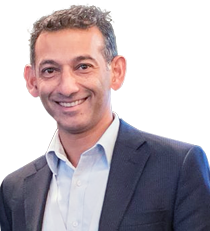 Dhiraj Mukherjee
Co-Founder of Shazam & "Tech for Good" Investor
He has a wealth of valuable experience and knowledge around driving innovation within emerging technologies, raising investment, managing product and delivering revenues. Dhiraj is a regular speaker at major conferences on entrepreneurship, FinTech and emerging technologies. He was elected to the Digital Banking Club's "Power 50" influencer in Financial Services in 2016 and selected for Smith & Williamson's "Power 100" in 2017 for supporting innovation and entrepreneurship in the UK.
CSA News
Bjorn Lomborg has been selected as one of the Top 100 Global Thinkers of 2011 by Foreign Policy magazine.

John Thackara's talk was "Brilliant" at the Mayo Clinic's innovation conference Transform 2011!

Sigourney Weaver gave a 'simply fantastic keynote' in Malaysia!

Ray Hammond and Richard Quest left their audience in Beijing with a "tremendous closing message".